Ethical AI is an initiative of Numeum's Innovation & Technologies Committee and part of the organisation's Responsible Digital Technology programme.
Numeum is the fruit of the merger between Syntec Numérique and Tech'In France, making it France's leading federation representing the digital ecosystem.  Numeum's mission is to represent digital services companies (known as ESNs in France), technology engineering and consulting companies (ICTs in France), software publishers, digital platforms and companies operating in the digital sector in the widest sense.  This new organisation, which is a member of the
Fédération Syntec
, speaks for 2,300 companies which account for 85% of the total turnover of the digital sector and represent 530,000 jobs in France. Numeum aspires to ensure that digital technology work for humans and has as its stated founding ambition: to act to promote responsible digital technology for all. Numeum has been chaired by Godefroy de Bentzmann and Pierre-Marie Lehucher since its creation in June 2021.
Our founding ambition is to act to promote responsible digital technology for the benefit of companies, society, human beings and the planet. Numeum's commitment is focused on four areas: defending its members' interests, embodying digital France in Europe, steering the digital ecosystem to foster synergies and innovation, and reinforcing the services provided to all digital companies. Extending and making training in digital technologies accessible to all private and public organisations and citizens remains one of the federation's main levers for achieving its objectives.
Find out more: www.numeum.fr
Acknowledgements
Numeum warmly thanks all those who have contributed to bringing this fantastic project to fruition through their pro bono work.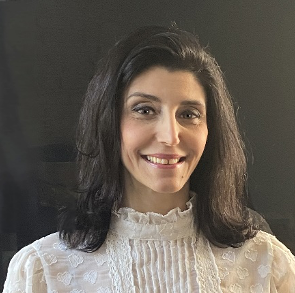 Katya LAINÉ
Co-founder and CEO of TALKR.AI by Kwalys
Member of the Numeum Managing Committee
Chair of Numeum's
Innovation & Technologies Committee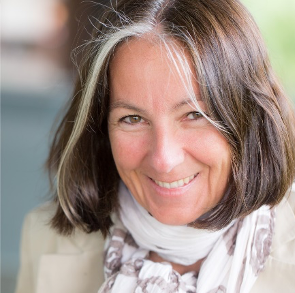 Bénédicte DE LINARES
Brand content and editorial advisor at BDL Conseil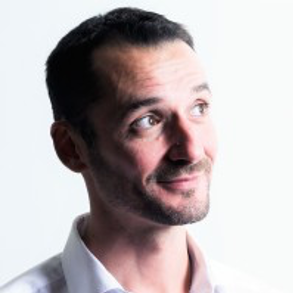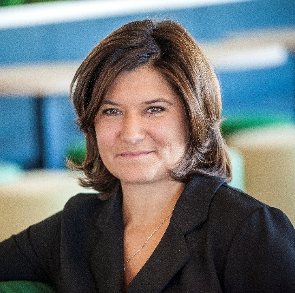 Céline BAYLE
Director of Entreprise Market Product Marketing France & Export de Sage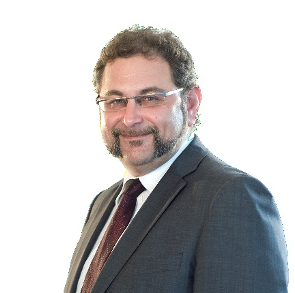 Jean-Claude REMBERT-BAUDET
Director of Research and Innovation at Astek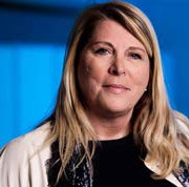 Laurence DEVILLERS
Professor of AI at the Institut DATAIA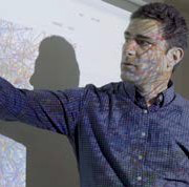 Charles BOUVEYRON
Director of the Institut 3IA Côte d'Azur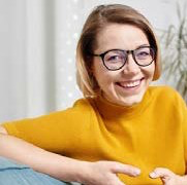 Roxana RUGINA
General Secretary of Impact AI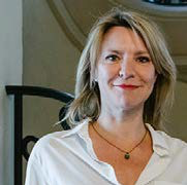 Sophie VIGER
General Manager of École 42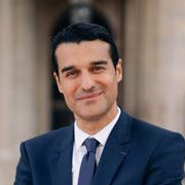 Tawhid CHTIOUI
Founding President & Dean of Aivancity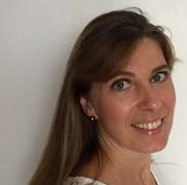 Magali BARNOIN
Digital, Data & AI facilitator at Telecom Valley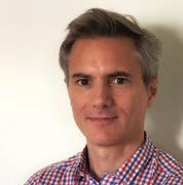 Antoine TROTET
Head of the Digital Revolution department at the Grand Est regional authority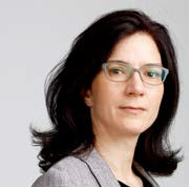 Gaëlle PINSON
General Manager of Hub France IA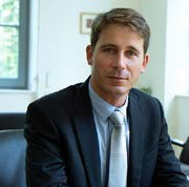 Nicolas VIALLET
Chief Operating Officer of ANITI, University of Toulouse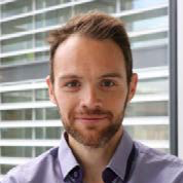 Alexis STEINER
AI and Digital Project Manager at Grand E-Nov+
THE PUBLIC AUTHORITIES
Renaud VEDEL

(CSN-IA)

Nicolas AMAR

(CSN-IA)

Martin BIERI

(CNIL)
MENTORS AND COORDINATORS
Magali BARNOIN

(TELECOM VALLEY)

Benoît BOUFFARD

(WAVESTONE)

Marine BROGLI

(DPO CONSULTING)

David CORTES

(AI-VIDENCE)

Laurence DEVILLERS

(SORBONNE UNIVERSITÉ/CNRS)

Sébastien JARDIN

(IBM FRANCE)

Mouchira LABIDI

(FREELANCE)

Charlotte LISCHER

(CATALIX)
Alice LOUIS

(CABINET DICÉ)

Jean-Luc MAINGUY

(SEENAPSYS)

Fabrice MARQUE

(ZEBRAVALLEY)

Emmanuel NARS

(DOCAPOSTE)

Vincent PERRIN

(IBM FRANCE)

Françoise SOULIÉ

(HUB FRANCE IA)

Florence TRESSOLS

(IBM FRANCE)

Félicien VALLET

(CNIL)
CONTRIBUTORS
Sonia ABECASSIS

(IBM FRANCE)

Cindy ACCOLAS

(GRAND ENOV +)

Didier AÏT

(OPTIM'EASE)

Marianne ALLANIC

(ALTHENAS)

Aziz AMAL

(ASTEK)

Nadia ANGLESSY

(NETSYSTEM SOLUTIONS)

Nicolas Andréa ARZOTTO

(LEADIN)

Marion BALAC

(ESAM)

Franck BARDOL

(DIAG)

Renaud BAUVIN

(CRITEO)

Julie BEC

(AIR FRANCE KLM GROUP)

Jérôme BERANGER

(ADELIAA)

Gwenaëlle BODILIS

(DPO SYSTEM)

Marina BOECHAT

(MYDATAMODELS)

Eric BONIFACE

(SUBSTRA FOUNDATION)

Guillaume BUFFET

(U CHANGE)

Anne-Christine CARPENTIER

(GFII)

Pierre CHARARA

(TESSI)

Lucas CHARRON

(SPORTINTECH)

Edouard CHOPLAIN

(C2IP)

Eugénie CLÉMENT

(OCCITANIE DATA)

Jean-Baptiste CONAN

(KEYRUS)

Nathalie COSTA

(YSANCE)

Rébecca DADI

(DPO CONSULTING)

Guillaume DE LA ROCHE

(RENAULT)

Nathalie DELBECQ

(RENAULT)

Paul DESIGAUD

(WAVESTONE)

Alix FAUQUES DE JONQUIERES

(ANITI)

Sébastien FORET

(GRAND ENOV +)

Mickaël GADOUD

(WAVESTONE)

Mithuran GAJENDRAN

(WAVESTONE)

Nicolas GEORGEAULT

(ASI)
Guillaume GIMONNET

(WAVESTONE)

Emmanuel GOFFI

(INSTITUT SAPIENS)

Amélie HELIOU

(CRITEO)

Laëtitia KAMENI

(ACCENTURE)

François KLIEBER

(BOUYGUES CONSTRUCTION)

Djémila KOHIL

(LPCE BIOBANK CÔTE D'AZUR)

Bradreddine LADJEMI

(ANKABOOT)

Pascal LAINÉ

(TALKR.AI BY KWALYS)

Yanelle LARIBI

(IMPACT AI)

Yann LE BIANNIC

(SAP)

Fabrice LE GUEL

(RITM)

Frédéric LEBLAN

(3DS OUTSCALE)

Xavier LECLERC

(DPMS)

Bertrand LEJEUNE

(CAP DIGITAL)

Simon LEROY

(KEYRUS)

Clément LOMBARD

(WAVESTONE)

Sophie MAISIÉ

(CRITÉO)

Daphné MARNAT

(TWISTING)

Laura MARTI

(BOUYGUES CONSTRUCTION)

Maud MARQUIS

(MIO&CO)

Didier MASCARELLI

(KADLOG)

Clément MAYER

(SUBSTRA FOUNDATION)

Igor MEKHOV

(CONSORT NT)

Stéphan MIR

(WAVESTONE)

Assia MOULOUDI

(SAP)

Claire NICODEME

(SNCF)

Bernard OURGHANLIAN

(MICROSOFT)

Pierre PARREND

(EPITA)

Alexandre PASCAULT

(ASTEK)

Stéphane PAULIN-HENRIKSSON

(CNRS)
Gaëlle PICARD-ABEZIS

(DOCAPOSTE)

Estelle PINCHEZON

(HUMAN DESIGN GROUP)

Marc PLATINI

(GRAND ENOV +)

Timothée RAYMOND

(LINEDATA)

Bernardo RESENDE

(THALES SERVICES SAS)

Bettina REVEYRON

(IMPACT AI)

Caroline RICHARD

(NATIXIS)

Laurent RISSER

(ANITI)

Céline RODAP

(ECOLE 42)

Laura SARRIOT

(KILOUTOU)

Céline SAVOY-LAMOTTE

(TESSI)

Anthéa SERAFIN

(OCCITANIE DATA)

Emilie SIRVENT-HIEN

(ORANGE)

Camille SOUILLART

(HUB FRANCE IA)

Thomas SOUVERAIN

(DREAMQUARK)

Aurélia SZYMANSKI

(LINEDATA)

Lucien TANGHE

(ASSURACTIS SARL)

Eric TORDJEMAN

(INRIA – INSTITUT DATAIA)

Stéphanie TOUSSAINT

(GRAND ENOV +)

David TSANG-HIN-SUN

(KEYRUS)

Laura VELASCO AVISBAL

(LABORATOIRES SERVIER)

Eric VESSIER

(ORACLE FRANCE)

Richard VIDAL

(ACCENTURE)

Clément VIDON

(SOCIÉTÉ CIVILE)

Coline YVERGNIAUX

(DEVOTEAM)
NOVA SOLUTIONS
Nova Solutions is in charge of information management and managing the Ethical AI platform. The website is hosted by IONOS. 
Nova Solutions is a French publisher and operator in the digital sector, specialised in automated user relations, which publishes the TALKR.ai and Kwalys brands. Talkr.ai is a multi-channel, no-code conversational and voice AI platform for businesses. With Kwalys, which specialises in Smart Virtual Assistants – CallBots, VoiceBots & Chatbots – Nova Solutions supports all kinds of organisations with the transformation of their user relations, to improve interactions with different audiences through automation and conversational and voice AI.
Want to contribute and make a commitment?
Whether you represent a company, an organisation that is part of the digital ecosystem or an organisation providing training in AI systems, you can formalise your commitment by signing the Manifesto for Ethical AI and in doing so access free resources such as the Practical Guide and workshops organised to exchange on the issues.